air ingenium

DRONE PILOT COURSE QUALITY TRAINING INDUSTRIAL SERVICES
Ingenium Research Group, as a result of the research on industrial maintenance carried out throughout the years, decided to continue those tasks using Drones.  Recently the group has been recognized as an Authorized Operator by the Spanish Aviation Safety and Security Agency (AESA) with registration number 2016072432, 27th of December, 2017 (page 170). The declared activities are:
Research activities

Photography development

Filming and aerial surveys (topographic surveys, photogrammetry)

Research and instrumental recognition: calibration of equipment, meteorological, maritime, geological, oil or archaeological exploration, link and transmissions, transmitters, receiver, radio or television repeater

Observation and aerial surveillance including filming and monitoring activities of forest fires

Emergency, search and rescue operations
Pilots with official licenses
DJI Spreading Wings S1000
Workswell WIRIS camera
Flir VUE 640
CWS 220E
Pilots with official licenses
At Air Ingenium we have a team of professionals with official pilot titles. Thanks to our experience, traininig and ability, we can carry out any aerial operation.We have the legal permissions and the experience in aerial operations.
Currently, Ingenium Group can develop advanced pilot course in Ciudad Real. This course is focused in real practises with industrial drones, training our students in real cases. With this quality formation, you will be able to develop any aerial operation in any situacion.
Figure 1: Team of pilots of Air Ingenium
DJI Spreading Wings S1000
Workswell WIRIS camera
Flir VUE 640
CWS 220E
Dron pilot is one of the most challenging professions and its growth is increasing every year due to novel technical advances in drones and new application fields.. Ingenium Group offers this course valid for all national territory. Join the profession of the future!
Ingenium Research Group, as a result of the research on industrial maintenance carried out throughout the years, decided to continue those tasks using Drones
Join us and don´t hesitate to ask for information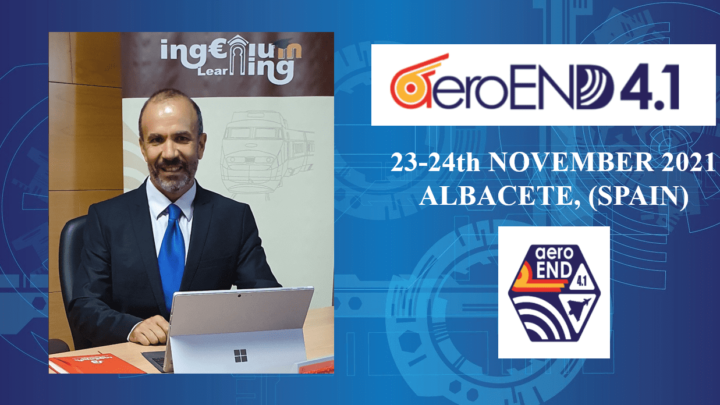 Ingenium will attend the AEROEND4.1 conference that will be held on Albacete, Spain, on 23-24th November. The AEROEND4.1 conference will provide a framework for academic and military sectors within the field of aeronautical non-destructive testing,…