air ingenium

DRONE PILOT COURSE QUALITY TRAINING INDUSTRIAL SERVICES
Ingenium Research Group, as a result of the research on industrial maintenance carried out throughout the years, decided to continue those tasks using Drones.  Recently the group has been recognized as an Authorized Operator by the Spanish Aviation Safety and Security Agency (AESA) with registration number 2016072432, 27th of December, 2017 (page 170). The declared activities are:
Research activities
Photography development
Filming and aerial surveys (topographic surveys, photogrammetry)
Research and instrumental recognition: calibration of equipment, meteorological, maritime, geological, oil or archaeological exploration, link and transmissions, transmitters, receiver, radio or television repeater
Observation and aerial surveillance including filming and monitoring activities of forest fires
Emergency, search and rescue operations
photovoltaic energy services
Solar panels have several causes that generate losses in the production of electrical energy, such as by connection, angular and spectral, by dust and dirt, or temperature, etc.
INDUSTRIAL ISSUES

Figure 1: Comparison between the energy obtained with clean and dirty solar panels (Ref. A. Hasan, A. O. Mohamed. Effect of Dust Accumulation on Performance of Photovoltaic Solar Modules in Sahara Environment. TextRoad Publication, 2012).
Within the losses by deposition of elements on the surface, some of the most common problems are the appearance of ice and dust, which suppose a decrease of the solar energy that reaches the panel, which leads to a decrease of its electrical production. These problems can occur in two different ways: uniformly, which leads to a loss of the total energy produced, or in localized areas, which lead to the appearance of hot spots and irregularities in production within the same panel.
A hot spot consists of a cell or series of photovoltaic cells that have a higher temperature than expected. This phenomenon is due to the difference in voltage produced by one or several cells, which causes it to generate an electrical resistance effect that causes its temperature to increase. The voltage difference produced by a solar cell can be due to several factors, among which stand out the dirt or shade which covers the panel or the difference in the composition of the panel itself.
SOLUTION
Ingenium Group works on several application fields. Aerial inspections in agriculture has a great projection. It is possible to inspect and controll larger extensions with accuracy and efficiency.
INDUSTRIAL ISSUES
Air Ingenium, in its ongoing commitment to the transformation of research to innovation, is developing a series of activities in the agricultural field that provide important improvements in the production process. To do this, it uses cutting-edge technology based on complex monitoring systems shipped in UAVs.  The activities that Air Ingenium develops within the sector are aimed at optimizing the use and distribution of agricultural resources.
In the world of agriculture, it is vitally important to use resources such as water, herbicides, fertilizers, etc… An incorrect application of these resources leads to inefficiencies in the production process that can translate into economic losses for the farmer, degradation of the environment, cost increase for the consumer, etc. To respond to this problem, Air Ingenium proposes the use of high-resolution thermal imaging cameras capable of collecting large amounts of data through images and temperature measurements.  The processing of these data allows extracting highly valuable information that facilitates the elaboration of a reliable and effective diagnosis.   For example, the detection of heterogeneities in irrigation allows locating conflicting areas where an extra contribution is required or, on the contrary, areas in which the nature of the land causes an accumulation of water.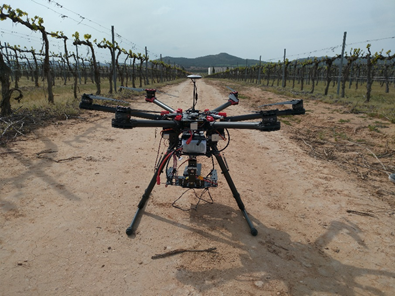 SOLUTION
Join us and don´t hesitate to ask for information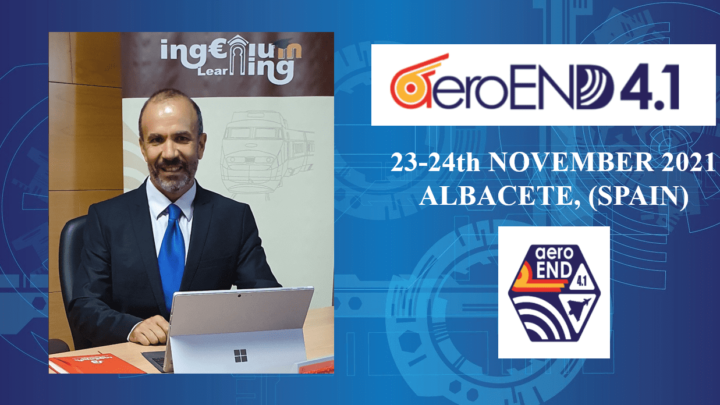 Ingenium will attend the AEROEND4.1 conference that will be held on Albacete, Spain, on 23-24th November. The AEROEND4.1 conference will provide a framework for academic and military sectors within the field of aeronautical non-destructive testing,…