The College of Information Technology, University of Bahrain is organizing the 2021 International Conference on Innovation and Intelligence for Informatics, Computing, and Technologies (3ICT 2021) in collaboration with Edge Hill University, King Abdulaziz University, (CIRC) Sultan Qaboos University, and Dubai University. Due to the growing concerns about COVID-19, 3ICT 2021 will be virtually held online from Kingdom Bahrain on 29-30 September. The aim of 3ICT 2021 is to provide a forum for the researchers and industry practitioners to exchange the latest fundamental advances in the state of the art and practice of Computing, Advanced Technologies, and Innovative Research.
Alba Muñoz del Rio and Isaac Segovia Ramírez, members of Ingenium Research Group (University of Castilla-La Mancha, Spain) present different works in the Machine Learning session.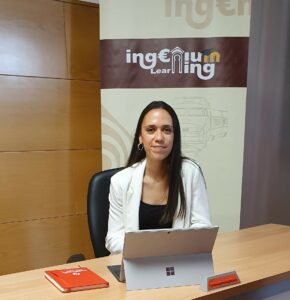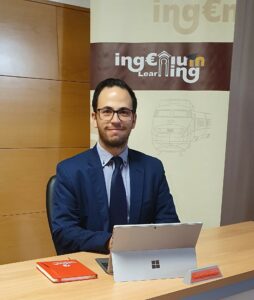 Alba Muñoz presents «Photovoltaic Solar Power Plant Maintenance Management based on IoT and Machine Learning». This paper introduces an Internet of Things platform for photovoltaic maintenance management based on classification algorithms to detect patterns, where performance ratio decreases significantly in time series. A real case study is presented with SCADA data from a photovoltaic solar plant located in Spain. The classification algorithms employed are Shapelets and K-nearest neighbors. The results prove the robust performance of both algorithms in pattern recognition, whereas K-nearest neighbors is preferable for implementation on the Internet of Things platform due to the reduced execution time.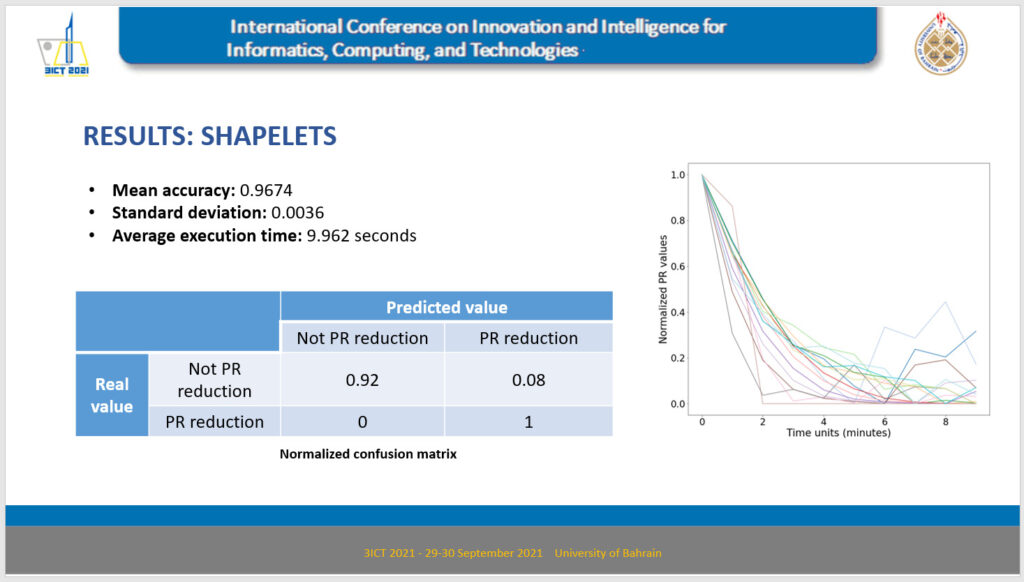 Isaac Segovia presents «Machine Learning techniques implemented in IoT platform for fault detection in photovoltaic panels«. This paper presents an Internet of Things platform to detect faults by analyzing thermal images acquired by aerial inspections. The combination of two artificial neural networks is applied to detect regions with faults in photovoltaic solar panels, providing high accuracy. A real case study is studied with thermograms from two different photovoltaic solar plants. The analysis is performed in the platform, and the average results obtained shows 93% of accuracy for hot spot detection.