1. General call for papers
Scope
This Conference provides a great opportunity to share advances in Industrial Engineering. Researchers and practitioners come together to start and/or share new initiatives in education or competitive projects with firms.
ICIEIM/CIO2021 objectives are:
To promote researchers networking, as a way to exchange ideas and approaches that contribute to the development of Industrial Engineering and Management from a scientific and entrepreneurial perspective.
To present advances in industrial engineering and operations management, and their applications to companies.
To maintain the level of excellence of previous conferences, in such a way that their publications (proceedings, books and journals) continue to be the best reference in this field.
To strengthen the national and international exchange relationships for investigators from recognised universities and research institutions.
Topics
Sustainability, Eco-efficiency and Quality Management
Strategy, Innovation, Networks and Entrepreneurship
Operations Research, Modelling and Simulation
Supply Chain Management and Logistics
Production Planning and Control
Management Information Systems and Knowledge Management
Project and Process Management
Service Systems
Human Resources and Organizational Design
Product Design, Industrial Marketing and Consumer Behaviour
Education in Organizational Engineering
Circular Economy
IT-enabled Education in Organizational Engineering
Extended

Abstract

(

4-5 pages in english

). All accepted extended abstracts will be published in the Extended Abstracts Conference Proceedings  (see the following Section 2) . According to the referees, some will be proposed as poster and others as oral presentations.
Full Paper (Optional). Full papers may be published through various channels that will be announce soon, e.g., books, special issues,… (see below). It will be done once the extended abstract has been accepted.
01 NEW Submission Deadline: 14th March 2022

02 

Acceptance Notification: 22nd April 2022
The review process is shown in the next flowcharts.
2. Extended Abstract Publications
The Proceedings will be published in Lectures notes on Data Engineering and Communications Technologies
Electronic (https://www.springer.com/series/15362)
ISSN 2367-4520 Print ISSN 2367-4512
Indexed by SCOPUS, INSPEC, EI Compendex, it will be submitted for consideration in Web of Science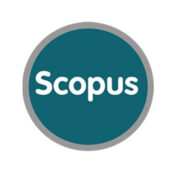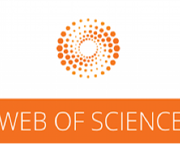 Electronic access will be granted for 4 weeks.
Book editors and authors as well as chapter authors are entitled to receive free copies of their own paper. One month after the book's publication, we will receive an email which contains a link to your MySpringer account.
If you have already published with Springer before, you will find your newly published book in  "bookshelf" in your "MySpringer" account on springer.com.
«any Reuse of the Work in a new book, book chapter or journal article, whether published by the Publisher or by any third party, is limited to three figures (including tables) or a single text extract of less than 400 words from an individual chapter of the Work, but not more than five figures (including tables) or a total of 800 words from the whole Work."
3. Extended Abstract Submission
We welcome original manuscripts contributing to the topics of the conference. "Extended abstracts" of 4-5 pages may be submitted in Englsih. All full submissions will be double blind and peer reviewed and evaluated based on originality, technical and/or research content/depth, correctness, relevance to the conference, contribution to the field, readability, and standard of language (English). No Plagiarism issue will be accepted.  
Please, when preparing your submission, take into account the following issues:
Images of people cause difficulties – if a figure contains either an image of a person or some part of a person from which they could recognise themselves (not just, please note, from which someone else could recognise them) and that person is not a member of the group contributing the paper (that is with their names on the paper), then their permission is required for publication. You should give them as much detail as you can about the publication – Title/Journal of publication/Available in Print and Electronic and so on, so that the consent is as informed as possible. We recommend not putting people or parts of people in figures when this can be avoided.
If a paper reports a study that was conducted using human subjects, even if it is just a questionnaire, then permission should have been obtained from an appropriate board of ethics (possibly run by a University or one of the larger funding bodies, or sometimes nationally, are all likely places for such) and a statement should be made in the paper (at the end is often a good place in a separate «

Statement on Ethical Matters

«). This should include:


The precise identity of the ethics body concerned and the fact that they gave approval for the study.
Any identification/serial number for the approval.
A statement that the subjects gave their informed permission.
A statement that the results were anonymised and/or a statement that the subjects have given permission for the publication of the results with their identities attached (unlikely).
The second phase, for the accepted contributions, requires submitting a zip file containing:
The

source file

(i.e., the word document created using the appropriate template, and including the authors' names and aknowledgements, if appropriate),

The final camera-ready paper

(the pdf produced with the word document)

A copyright form signed by the corresponding author (Template coming soon)

. 
4. Journals, books and special issues
Once the extended abstract is accepted, it is possible to submit an article for publication in different journals, books and special issues.
About the Journals for CIO 2022
Journals for CIO 2022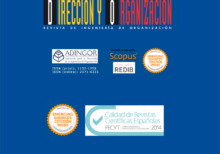 DIRECCIÓN Y ORGANIZACIÓN
KEYWORDS: Cadena de Suministro; Embalaje Envase; competencias; competitividad; docencia; eficiencia energética; evaluación gestión del conocimiento; heurísticas; innovación; logística inversa; optimización tecnología; toma de decisiones
INDEXED by: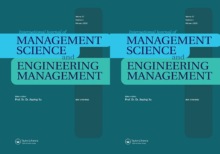 INTERNATIONAL JOURNAL OF MANAGEMENT SCIENCE OF ENGINEERING MANAGEMENT
KEYWORDS: Civil Engineering Management ; Supply Chain Management; Optimization Algorithm Design and Applications; Data-Driven Decision Making; Project Management ;  Transportation Optimization; Industrial Management and Industrial Engineering; Risk Management; Business Analytics Applications; Decision Support System; etc.
INDEXED by: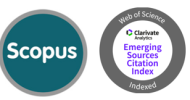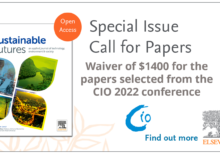 SUSTAINABLE FUTURES
AREAS: role of technology in domestic settings for more sustainably run homes; Water and food security; Climate, environment and weather; Energy consumption and usage; Life Cycle management; Economic social growth; Population explosion and urbanization; Measuring, forecasting and monitoring sustainability related issues, etc.
INDEXED by: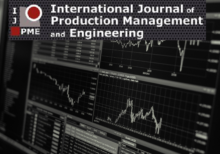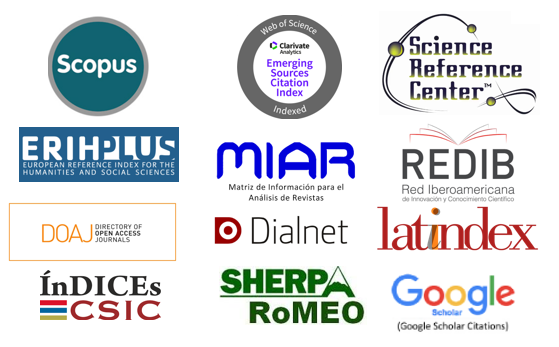 Feel free to get in touch with Ingenium Research Group
If you have any question, do not hesitate to contact us at: