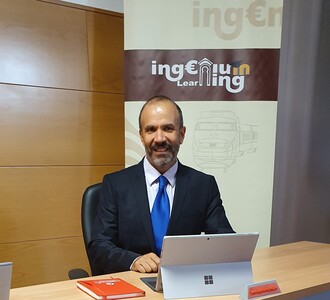 Prof. Fausto Pedro García Márquez, ETSI Industrial, UCLM, director of Ingenium Research Group
Dear Assistants,
I would like to personally welcome each of you to the "The 16th International Conference on Industrial Engineering and Industrial Management» and the "XXVI Congreso de Ingeniería de Organización (cio2022)", to held in Toledo, Spain, from July 7th – 8th, 2022.
It is an exciting time for Ingenium Research Group, University of Castilla-La Mancha (Spain), as we continue to grow and adapt, open to your new ideas. Our organization is confronting a time of many changes due the global pandemic, but we are meeting these changes during a time of larger nation-wide and global change. The world of Engineering Management and Industrial Engineering is an exciting area in which to research, and we will continue to meet and bring inspired people together in forums like ICIEIM-CIO, to ensure our organizations remains at the cutting edge.
We are transforming the way we operate to continuously improve our ability to advance in analytics, engineering, economic, and management. Our employees and partners have continued to meet the challenges of our field and to excel despite setbacks. We should all be very proud of where we are today and excited about where we are headed.
Finally, I would like to thank each of your for attending our conference and bringing your expertise to our gathering. You, as reference researcher, have the vision, the knowledge, the wherewithal and the experience to help us pave our way into the future. You are truly our greatest asset today and tomorrow, and we could not accomplish what we do without your research work. Throughout this conference, I ask you to stay engaged, keep us proactive and help us shape the future of Ingenium. My personal respect and thanks go out to all of you, and specially to Adingor (Spain), where has brought us the great opportunity to co-organize this reference event together with them. Finally, my profound gratitude all the members at Castilla-La Mancha University (Spain) that have been working very hard to bring you this excellent event.
Sincerely
Prf. Fausto Pedro García Márquez
Director of Ingenium Research Group